Are you a competitive athlete looking to be sponsored? Get sponsored with INDO BOARD!
How To Apply.  In an email, send:
Your full name

Shipping address (street number, street name, zip code; no P.O. Box)

Phone/cell number

A short biography

Competitive results (if you compete)

A headshot (a good headshot is with your chest up with good lighting on your face, and no strong dramatic shadows)

An action shot

Social media handles (examples: Instagram @indo_board, Facebook INDO BOARD, Twitter @indoboard)

Why do you want to be sponsored by INDO BOARD?
Be sure to follow us on Instagram, Facebook, and Twitter.
Open to USA residents only.
Give us 5 to 7 business days to respond back to you.
INDO BOARD does not sponsor monetarily.
Good luck!
#BalanceIsEverything
#INDOBOARD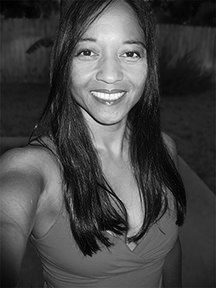 Georgette Akai Austria is the Director of Social Media and Sponsorship at INDO BOARD, blogger, graphic artist, community leader, but most of all, all she wants to do is go surf. She hates talking about herself in the third person and would rather learn more about you! Find Georgette on her Facebook page here.