10% OFF + FREE SHIPPING ON ALL PREORDERS – DISCOUNT SHOWN IN CART
The INDO BOARD Monthly Newsletter, June 2020

Dear INDO BOARD Family Member and Friend, 
Thank you for your support during these uncertain times.
Our website has been under construction so that we may bring to you a much more pleasurable shopping experience! As a result, we apologize for bringing you our newsletter today instead of bringing it to you on our usual 1st day of the month. 
If you have any questions regarding your purchase order, please contact us at contact@indoboard.com or call (321)777-6021. Office hours are currently Monday – Friday, 10AM – 3PM EST.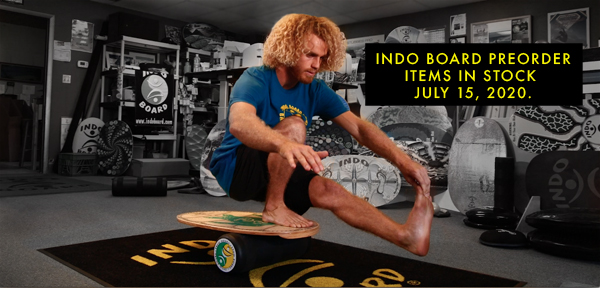 SALE! 
Get 10% OFF and Free Shipping on all Preorder Items!
Discount is shown in Cart.
The INDO BOARD products have proven to be an excellent home workout solution during the COVID-19 Stay in Place requirements. The overwhelming increase in orders has left us with very low stock. If you find that an INDO BOARD you choose is "Out Of Stock" then you can place a Preorder for that item which will be shipped immediately when our inventory is re-stocked on July 15. You will be sent an email when your order is one week from shipping.​​​​​​​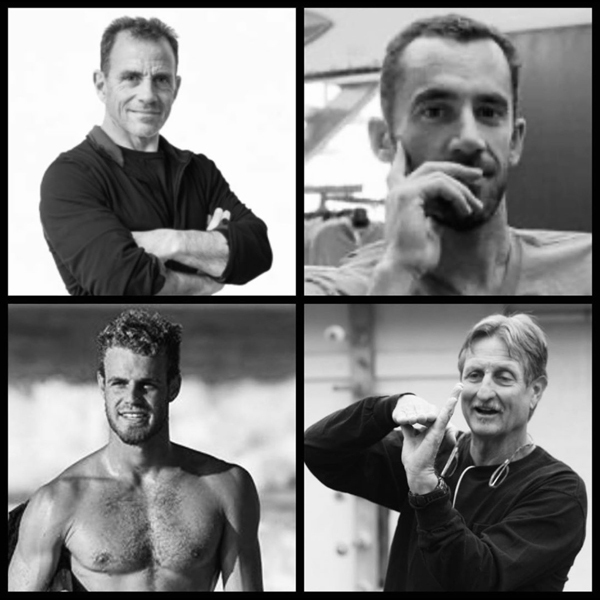 Top left to right: Rocky Snyder, and Tyler Fox
Bottom left to right: Corey Howell, and Hunter Joslin
In case you missed it, learn surf specific exercises with INDO BOARD Man Hunter Joslin, Master Trainer Rocky Snyder, professional surfer and team rider Corey Howell, and big wave surfer Tyler Fox in our 2nd installment of our Summer Surf Series! To see the video, click here!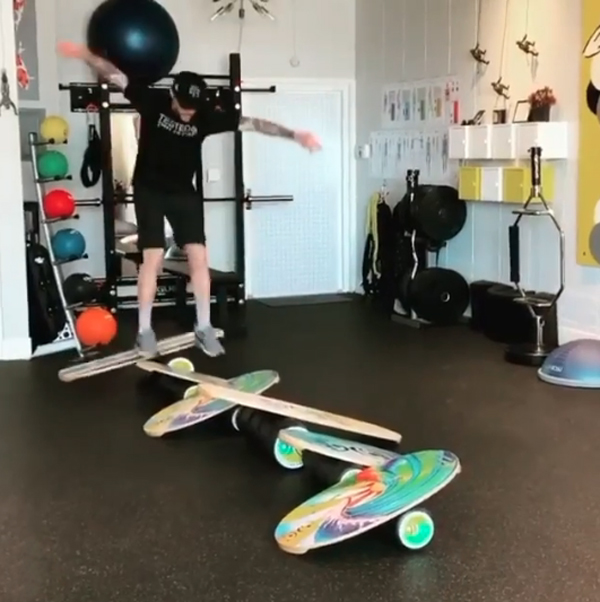 Team rider and elite personal trainer, Victor Tort, takes to the air transferring across six INDO BOARDS. See Victor's video here.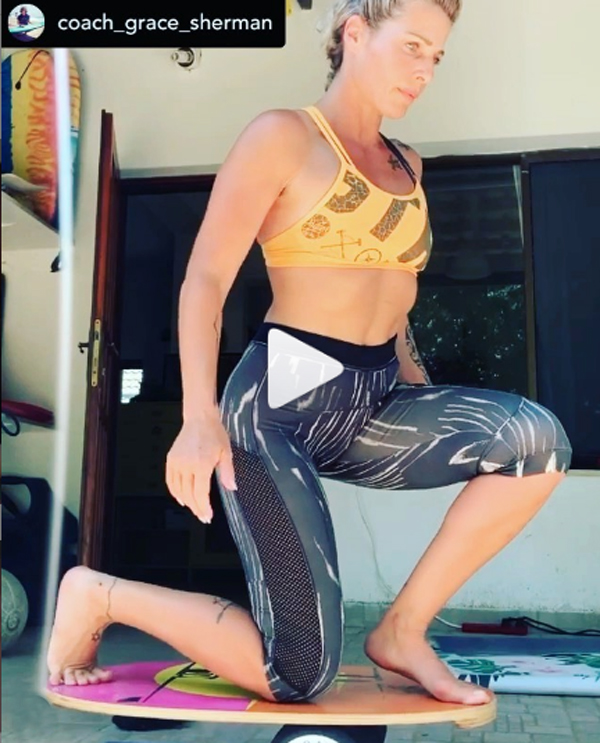 It's Knee Drop Social Distancing Challenge Time, INDO BOARD Fam! Don't let it touch the ground and then switch to your other knee. Coach Grace Sherman leads this strong and beautiful moment! See Coach Grace's video here.
#weareallinthistogether
​​​​​​​#balanceiseverything
#INDOBOARD
Are you located outside of the USA and would like to purchase an INDO BOARD? To find a distributor closest to you, please go to https://indoboard.com/international.
.
Join our Social Pages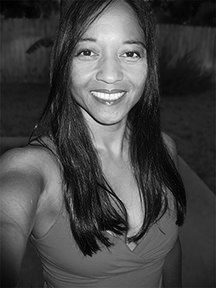 Georgette Akai Austria is the Director of Social Media and Sponsorship at INDO BOARD, blogger, graphic artist, community leader, but most of all, all she wants to do is go surf. She hates talking about herself in the third person and would rather learn more about you! Find Georgette on her Facebook page here.