'Tis the season to balance!
Happy Christmas and Merry Holidays, INDO BOARD Fam! Please let us know if you might have any questions about your purchase order. Call us at (321)777-6021. Office hours are Monday through Friday, from 9:00 AM to 4:00 PM EDT. Or email us at contact@indoboard.com.
Meanwhile, stay safe, happy, healthy, and alive!
.
🎁 The perfect home gym gift!
Hurry! All INDO BOARD Electric Energy combinations are a special 10% OFF + Free Shipping for a very limited time, December 8th through December 14th!
.
Let's get moving, INDO BOARD Fam! Brand Ambassador, team rider, and elite trainer, Suzie Cooney – has several functional training exercises just for you! Click here for the complete workout! 
For more great tips and if you want to train in private with Suzie, check out her website at https://suzietrainsmaui.com!
WATCH SUZIE'S FUNCTIONAL TRAINING VIDEO NOW
.

🎁 Need a gift idea? Here's the #1 selling SUP Performance Training Book: How to Increase Your Stand Up Paddling Performance Beginner To Elite by Suzie Cooney! Plus – this book features many INDO BOARD exercises!
.
Great wingfoiling tips from Adrian Roldan, distributor of INDO BOARD Europe!
WATCH ADRIANO'S WINGFOILING VIDEO TUTORIAL NOW
.
It's a happy week, INDO BOARD Fam! Check out Gabriel's Pushup into L-sit Workout with his hilarious Spotlight Dancers!
WATCH GABRIEL'S VERY FUN WORKOUT NOW
.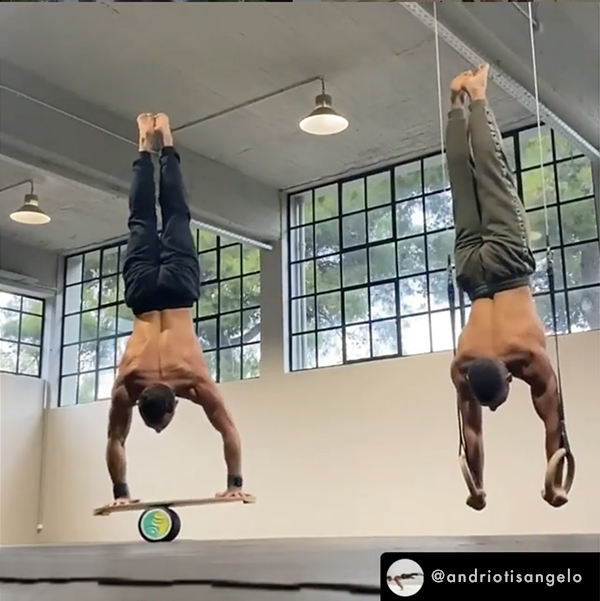 Practice makes perfect, INDO BOARD Fam! Discover what you're naturally good at – and do that! Meanwhile, Andriotisangelo and his friend inspire us with handstands!
WATCH Andriotisangelo VERY IMPRESSIVE HANDSTAND VIDEO NOW
.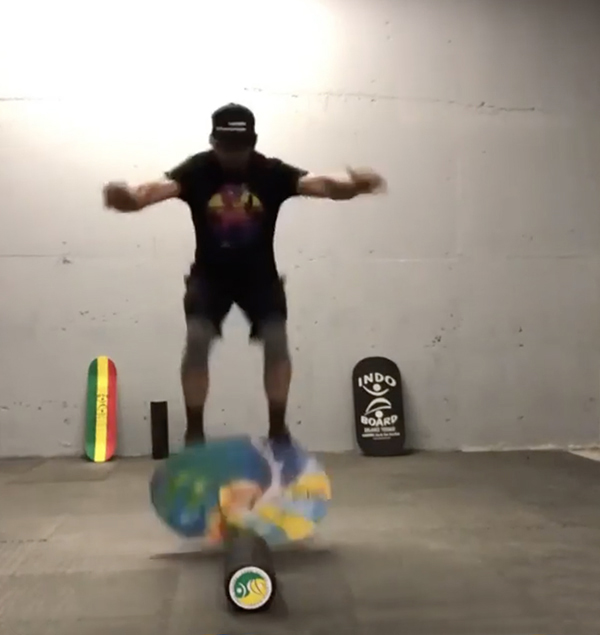 Challenge, INDO BOARD Fam! Flip it, bounce it – stick it – and name this trick! Welcome, new INDO BOARD team rider, Ross Gilling!
Would you like to be sponsored by INDO BOARD? Apply for sponsorship here.
WATCH ROSS'S GREAT TRICK VIDEO NOW
.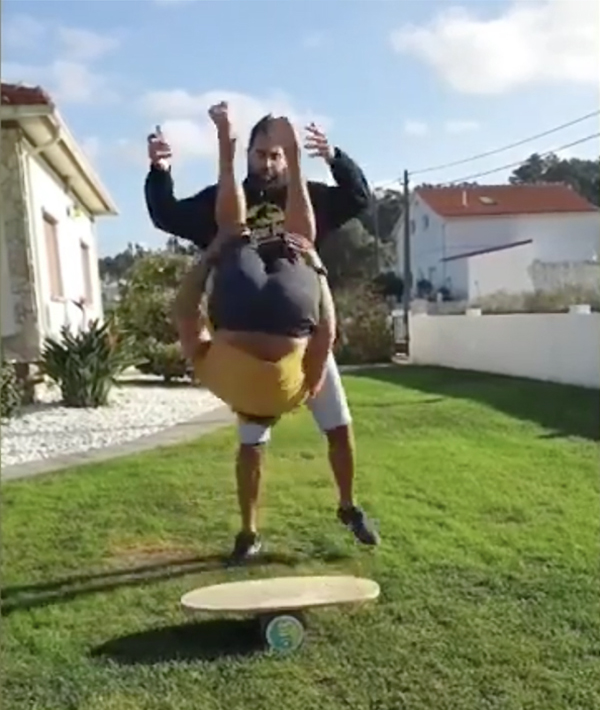 Name this trick, INDO BOARD Fam! Calili and Greg are INDO IT. 
WATCH CALILI AND GREG'S AMAZING TRICK VIDEO NOW
.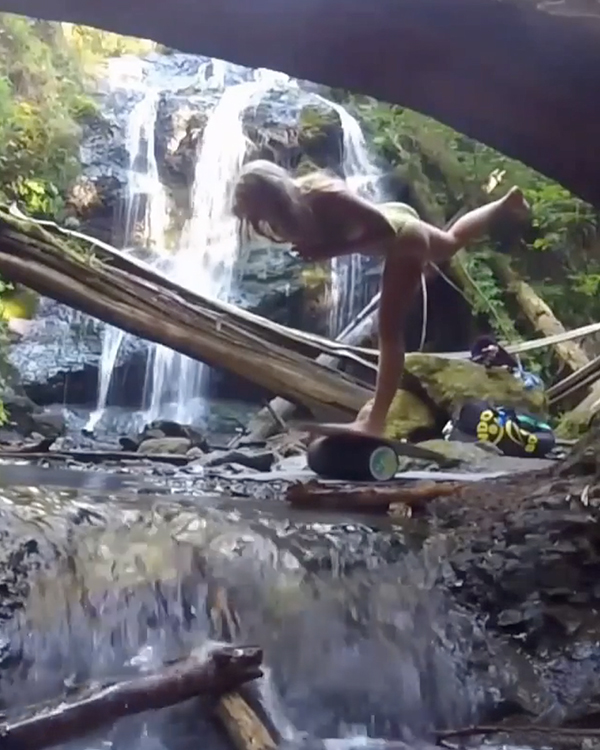 Do what you love, and love what you do, INDO BOARD Fam! Team rider, Emily Shell Gamage, helps us to reconnect with our natural inclination to be amongst nature.
WATCH EMILY'S INSPIRING VIDEO NOW
.
#INDOBOARD
.
FACEBOOK * INSTAGRAM * TWITTER
.

Georgette Akai Austria is the Director of Social Media and Sponsorship at INDO BOARD, blogger, graphic artist, community leader, but most of all, all she wants to do is go surf. She hates talking about herself in the third person and would rather learn more about you! Find Georgette on her Facebook page here.