Hi, INDO BOARD Family Member and Friend. 
If you have any questions regarding your purchase order, please contact us at contact@indoboard.com or call (321)777-6021. Office hours are currently Monday – Friday, 10AM – 5PM EST. We always love to hear from you. 
Meanwhile, may you stay safe and healthy for many years to come.
.
.
SALE!
Get 10% OFF and Free Shipping on any
INDO BOARD Wave Combination for a limited time!
.
It's Challenge Time, INDO BOARD Fam! How many tricks can you string together? Don't let your INDO BOARD Rocker touch the ground! Gorgeous team rider, Jocelyn, leads us in this great workout at home video!
.
For your next challenge, get your Wreck Bag and flip it! Dante Ciotti gets his workout with INDO BOARD team rider and personal trainer Carol Shankland! It's a social distancing workout kind of day. Watch Dante Ciotti in his inspiring video here!
.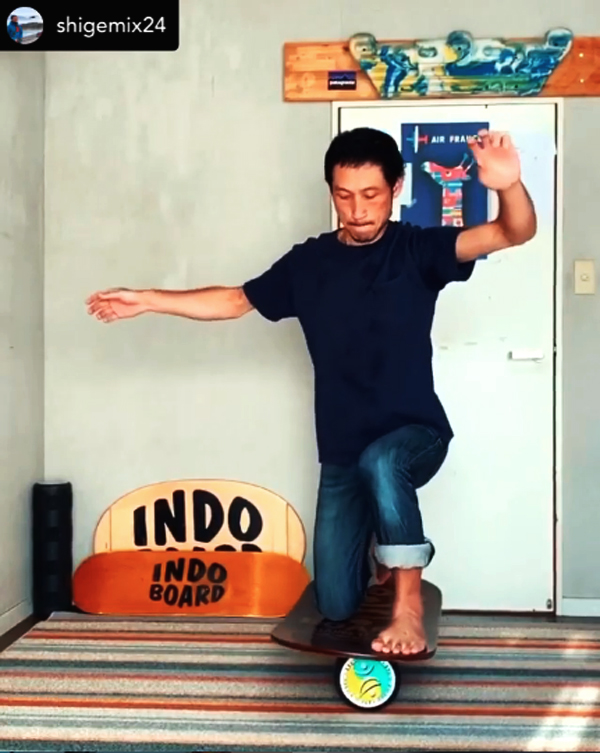 Next, try this INDO BOARD Trick Challenge!
1. Get on your INDO BOARD Rocker.
2. Position yourself on your INDO BOARD and drop down on your left knee. Get the roller so that it is positioned underneath your right knee that's touching your INDO BOARD.
3. Do a 1/4 spin to your right.
4. Do another 1/4 spin.
3. Do another 1/4 spin.
4. Do yet another 1/4 spin.
5. Come back up and switch legs. Have fun with this challenge! Hiroki the Poet shows us how in this very fun video!
.
Follow us!
Facebook . Instagram . Twitter
.
Georgette Akai Austria is the Director of Social Media and Sponsorship at INDO BOARD, blogger, graphic artist, community leader, but most of all, all she wants to do is go surf. She hates talking about herself in the third person and would rather learn more about you! Find Georgette on her Facebook page here.